Gorilla Safaris in Africa; Uganda Gorilla Tours &Rwanda Safaris with African Apes Holidays
Travel with African Apes Holidays for tailored gorilla safaris in  Africa to Bwindi Forest, Mgahinga, Volcanoes and Virunga Gorilla National parks. We offer you customized  gorilla trekking to Uganda, Rwanda, and Congo at unbeatable prices with great value. African Apes Holidays further takes you for chimpanzee trekking tours to Kibale Forest and Nyungwe Forest National Parks plus golden monkey trekking in Volcanoes Park Rwanda and Mgahinga Gorilla National Park in Uganda. We customise 1 Day gorilla trek to Bwindi Forest for short gorilla tours to Uganda, and the Democratic Republic of Congo.We take you deep into the jungles of   Bwindi Forest, Mgahinga, Volcanoes and Virunga Gorilla National parks offering you  a magical gorilla safari experience worth the money, effort and time.  Our gorilla treks offer you a close encounter  with the world's endangered gorillas in their natural habitats. At African Apes Holidays, we complement our gorilla safaris  with  game viewing  safaris  in open savannahs parks of Murchison Falls, Queen Elizabeth, Lake Mburo, Akagera and Kidepo Valley National parks. Are you an adventurer, African Apes Holidays offer you  hiking/mountaineering tours to the summit of Mt Rwenzori, active Nyiragongo Volcano, Mt Karisimbi, Mt Bisoke, Mt Muhabura volcano and other Virunga volcanoes rewarding you with a lifetime hiking experience. Are you a birder? African Apes Holidays tailor makes  Uganda birding trips to Mabamba swamp for shoebill stork and also take you to other top birding spots in Uganda, Rwanda, and Congo at affordable rates. For cultural performances,African Apes Holidays  takes you for experimental Batwa cultural trail in Mgahinga Gorilla National park and Kalimajongo pastoralists in Kidepo Valley National to learn about the indigenous Uganda tribes. African Apes Holidays  is your ultimate gorilla safari company for  solo, private and group gorilla tracking safaris in Uganda, Rwanda & Congo  to meet, satisfy and exceed our traveler's time, budget and travel interest. Contact African Apes Holidays, book your gorilla tour or any other wildlife safari and enjoy the best of Africa Safaris
Packing list for Gorilla Safaris in Africa
For anyone planning a gorilla trek to Uganda, Rwanda and Congo, endeavor to carry a packing list for a successful gorilla trekking tour.  The recommended  things to carry for gorilla safaris in Africa include:
Hiking boots/shoes: These  help to ease movements through slippery and muddy forest grounds  in gorilla national p;arks. Hiking boots also protect your feet from  ground insects and sharp stones.
Rain Jackets/gears: These help  to deal with the unpredictable forest weather. Rain showers can fall any time of the day despite the season.
Sweaters/Ponchos  to provide you with warmth in the cold jungles
Hats to protect your head from direct sun and  hair for ladies
Sunglasses  to protect your eyes from direct sun
Gardening gloves protect you hands from  being hurt by stones, mud and thorny bushes
Bottled drinking water and energy giving snacks o keep you strong throughout  hiking
Hiking stick is a must have
Insect repellants
Long sleeved shirts and blouses to protect your arms from thorny bushes
Long pants to protect your legs
Long stockings tacked into the trousers
Frequently Asked Questions About Gorilla Trekking (FAQ)
Most travelers coming to trek mountain gorillas often ask several questions about gorilla trekking and how to ensure a successful gorilla encounter.  African Apes Holidays  offers you detailed answers to the frequently asked questions about gorilla trekking in Uganda, Rwanda and the Democratic Republic of Congo. These questions and answers guide you on how to ensure a successful gorilla safari with less or no difficult. Among the Frequently asked questions about gorilla safaris in Africa include:
Where to go for gorilla trekking
Gorilla safaris are   done in the jungle forest of Bwindi Forest, Mgahinga Gorilla, Volcanoes and Virunga Gorilla National park. Any traveler visiting to trek gorillas must visit any of the three countries or both for comparisons.
What's the cost of gorilla permits?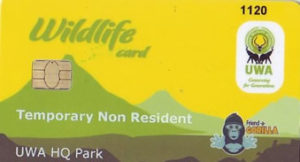 Each gorilla country has a different gorilla permit price. Currently Rwanda offers the most expensive gorilla permits at $1500 each. Uganda gorilla permit costs $600 for foreign non-residents, $500 for foreign residents and shs 250,000 for east African residents. With effect from 1st july 2020, the cost of a Uganda gorilla permit will rise to $700 for foreign non residents, $600 for foreign residents & shs 250,000 for East African residents. Congo offers the most cheap gorilla trekking permit at $450.
What to carry for gorilla trekking
The must have's on a gorilla trek include hiking/trekking boots, gardening gloves, sun glasses, hat, long sleeved shirts, long sleeved blouses, long pants, rain jackets, ponchos, energy giving snacks and drinking water.
What is the best time to trek gorillas
Dry season between the months of June, July, August, December, January and Feb are usually the best time to trek gorillas. However, trekking gorillas in low season (March, April, May, August, September, November) is less crowded and attracts discounts from service providers especially lodge and hotels.
Is gorilla trekking worth the money?
Yeah, the magical feeling of looking direct into the eyes of silverback gorillas is worth the money and effort. Gorilla trekking is ranked the best wildlife experience in the world worth every penny and effort. The highest number of travelers received everyday to trek gorillas in Uganda, Rwanda and Con go is a poof that gorilla trekking is surely worth the money.
Can pregnant women trek gorillas?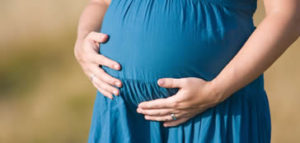 Yes pregnant women below 7 months can trek gorillas with no difficulty. However, pregnant women are reminded to opt for short gorilla treks, do exercises, carry enough drinking water or else hire sedan chairs to avoid any problem in the jungle. Also, pregnant women are advised to check with their doctors to confirm they are in good shape to trek gorillas.
Why is gorilla trekking expensive?
Well, gorilla trekking is expensive due to the endangered state of mountain gorillas. Responsible tourism bodies in Uganda, Rwanda and Congo set a high price for gorilla permits to limit the number of travelers visiting gorillas which put them at a risk.
Can I trek gorillas in Uganda from Rwanda?
Yes, its possible to trek Uganda gorillas staring from Rwanda. Travelers can fly into Kigali international airport and thereafter cross to Uganda for gorilla safaris. The drive time from Kigali to Uganda is roughly 5 hours crossing through Cyanika Border in Kisoro or Katuna border in Kabale District. Travelers doing a 1 Days Uganda gorilla trek from Kigali set off at 9:30am, to reach Bwindi/Mgahinga at 7:00am for the for  gorilla trekking briefing.
What about the pre gorilla trekking briefing?
Its all about the rules and regulations of gorilla trekking. Its where travelers are told the dos and don'ts of gorilla tracking to ensure safety of both gorilla and travelers. Also, n the briefing, travelers are put together in groups of eight and allocated a gorilla family. Any one who misses the briefing is not allowed to trek gorillas.
What are the rules and regulations of gorilla trekking
The do's and don'ts of gorilla trekking apply in Uganda, Rwanda and the Democratic Republic of Congo. These include:
Keep a distance of seven meters away from gorillas
Do not trek when sick
Turn off your face when coughing or sneezing
Do not use the flash light cameras
Do not touch the gorillas
Do not run when the gorillas charge, Play it calm
Speak at a low tone
Keep within your group (Do not move a lone in the jungle)
Do not litter in the park
How Long is a trek to see gorillas
Travelers spend strictly an hour in the presence of a gorilla family counted from the time travelers meet the allocated gorilla group. However, trekking time to see gorillas can last for as short as 30 minutes to a full day depending on where gorillas are located that day and their speed of movements.
What's is the age limit for gorilla trekking? Who is Eligible to Trek gorillas
The legal age limit to see mountain gorillas is 15 years and above, any visitor below 15 years are therefore not allowed to trek gorillas in Uganda, Rwanda and Congo. However is the child is about to make 15 years, the parents write a letter to the respective government body (UWA OR RDB) seeking permission on behalf of the child.
When to book for a gorilla permit?
Due to high demand, travelers are advised to book for gorilla permits at least 6 months before the trekking date. This is to ensure timely planning and gorilla family allocation. All gorilla permits are issued by conservation bodies which are Uganda Wildlife Authority in Uganda and Rwanda Development Board in Rwanda.