Travel agents are the quickest way to book gorilla safaris in Africa and other related wildlife experiences. Choosing the best travel company is a first assurance that your safari will be a success. YES, a trusted and organized travel agent ensures to book your gorilla permit, accommodation, reserving for you a best travel vehicle and a professional guide in time. However, a bad travel agent can ruin your whole trip! Travelers intending to book gorilla tours in Uganda, Rwanda, the Democratic Republic of Congo and the whole world are therefore advised to be slow and ensure to contact a trusted travel agent. African Apes Holidays gives you a guide on how to choose a best travel agent for your gorilla safari in Africa. The guide entails:
Registered Member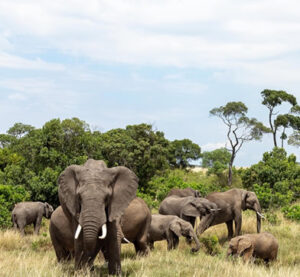 Before confirming any trip, please check to see whether the travel agent you are booking with is a trusted company. In Uganda, confirm that your travel agent is at least a registered member of the Association of Uganda Tour Operators Association (AUTO), Association of Tour Agents (ATA) and the like. In Rwanda, make sure the travel agent is a registered member of Rwanda Tourism Board. A registered travel agent gives you assurance that its known and you will have a back up from the respective body your company is registered with in case of any misbehavior. More so, booking a gorilla s tour through a registered travel agent assures you aces to gorilla permits even in high prices. When booking gorilla permits, registered travel agents are given priorities unlike the unknown companies. Also, registered travel agents are offered discounted gorilla permits at certain points to support their businesses.

Trip advisor reviews
Check trip advisor to see past travelers experience with the como0onay you are booking with. Any company that has many positive and excellent trip advisor reviews is the best to book with. Read accurately the reviews to learn how the whole booking process was done. Avoid booking with a travel agent who has negative reviews with travelers complaining of poor services. You can ask a travel company to give you links to all platforms they are registered with to confirm their performance.
Communication
Does your travel agent reply to your email in time? Is he/she this person who takes 3 days without replying? Consider booking with a travel agent who responds timely to your emails. In normal cases, a serious agent responds to client's emails within 12 hours or less. Timely replies is an assurance that your travel agent is available for you and ready to serve your interested. Also, timely replying indicates that a traveler has all the answers to your questions. A traveler who takes too long without replying you either has no answers or he/she is busy in other things. A serious travel agent will always take his/her clients as a first priority.
Check and compare the Prices
When booking, contact different travel agents and compare their prices. In the process of booking, each travel will give you a safari quote indicating prices, the inclusions and exclusions. Compare different quotes from different agents for the same travel itinerary. If possible ask for a break down and see how the final cost was reached. Relate the prices to the trip advisor reviews and decide whether the company is worth the quote it has given you. Similarly do not rush to book with a cheapest travel agent; their quality of service may not be good.
Why book with African Apes Holidays
African Apes Holidays is your best travel company for tailored gorilla safaris, birds and other wildlife experiences in Africa. With over 5 years in tourism service, African Apes Holidays has all answers to your travel questions. Our team of reservations is at your service to tailor make your suitable travel package. More so, we have a team of professional driver guides to take you to all tourism destinations you want to visit. Contact us for bookings and any other travel related questions and advises.
Conclusively, choosing a best travel agent is the best step to consider when booking gorilla safaris in Africa. African Apes Holidays is your best and trusted travel agent in Uganda, Rwanda and the Democratic Republic of Congo.