Chimpanzee trekking is one of the most done travel activities in Uganda. Second to gorilla trekking, visit to see chimpanzees in the rain forest of Uganda has presently become common as recorded by Uganda Wildlife Authority and Uganda tourism statistics, For those who have visited these primates before, a face-to-face encounter with chimpanzees is magical and memorable. Chimps share 99% of human genes, which make them our close relatives. The human-like character of chimpanzees where adult females nurse babies like human mothers, Adult females guard the family makes and how each family member plays a different role makes this whole encounter enjoyable and fun. Altogether, Uganda is believed to shelter over 5000, which makes it one of the best chimpanzee tour destinations in Africa. Numerous destinations have been designated to make chimpanzee tracking success in Uganda. Among the places to trek chimpanzees in Uganda include:
Kibale Forest national park
Also called the "Primate Capital", Kibale Forest National Park is the number one chimpanzee trekking destination in Uganda. This rain forest is home to 13 primates the reason why it's called the primate capital of Africa. treks to see chimpanzees in Kibale forest begins with a pre chimpanzee trekking briefing at Kanyanchu information center. Travelers are introduced to the rules and regulations of chimpanzee trekking and also put together in groups of eight. Trekking can take 3-0 minutes to 6 hours depending on where chimpanzees are located. Kibale forest is believed o be home to over 1000 chimpanzees. Chimpanzee trekking in Kibale forest is done in the morning and afternoon sessions. Also, the Kibale forest is a Centre for Chimpanzee habituation experience (CHEX), which allows travelers to spend half day with the endangered chimpanzees. A chimpanzee permit to trek chimps in Kibale forest costs $220 for allowing travelers to spend an hour with the endangered chimpanzees. A 3 Days Kibale chimpanzee tour offers you the best chimpanzee encounter and nature walk in Bigodi wetland.
Kalinzu Forest
Located near Queen Elizabeth National Park, Kalinzu forest is yet another destination to visit chimpanzees. Actually it's the second-best place for Uganda chimpanzee tours. The forest is home to over 300 chimpanzees 40 of which have been habituated for trekking. A permit to trek chimps in Kalinzu forest costs $40 hence cheap and affordable even for budget travelers. Like in Kibale forest, interaction with chimpanzees in Karinzu forest lasts for an hour. The age limit for chimpanzee trekking in Karinzu forests is 12 years. Chimps in Kalinzu forest are habituated by Japanese Researchers in joint cooperation with Uganda Wildlife Authority.
Budongo Forest – Murchison Falls National Park
Budongo Forest ranks 3rd best chimpanzee destination in the Peal of Africa. Located within Murchison Falls National Park, Budongo forest offers travelers with a magical chimpanzee encounter. Morning and afternoon chimpanzee trekking sessions are conducted to allow travelers to have ample time with their close relatives. Jane Goodall Institute is in charge of chimpanzee tours in Budongo forest incorporation with Uganda Wildlife Authority. For those who want to spend an overnight, Budongo Eco lodge offers food and sleeping services at affordable rates.
Kyambura Gorge – Queen Elizabeth National Park
Do not miss visiting chimpanzees in Kyambura gorge on your Uganda safari to Queen Elizabeth National Park. Travelers trekking chimps in Kyambura gorge pay $90 which includes $50 for the chimpanzee permit and $40 park entrance fee. In most cases, chimpanzee trekking in Kyambura gorge is done as a complement to other safari activities in Queen Elizabeth National Park such as game viewing, lion tracking and boat cruise at Kazinga channel.
Toro- Semuliki Wildlife Reserve
Visit to trek chimps in Toro Semuliki Wildlife reserve to have an off beaten chimpanzee encounter. Toro Semliki Valley is the least visited chimpanzee destination in Uganda but the experience is natural and worth doing. The reserve is located near Rwenzori mountains national park but easily accessed from Queen Elizabeth Park.
Tips for Chimpanzee Trekking in Uganda
African Apes Holidays brings you tips/guidelines for chimpanzee trekking in Uganda. These are put to ensure the safety of chimpanzees and travelers ensuring sustainable chimpanzee tourism in the Pearl of Africa. The rules and regulations of chimpanzee trekking in Uganda include:
• Keep a distance of seven meters away
• Do not trek when sick chimpanzee re susceptible t human diseases
• Avoid direct eye contact with chimpanzees
• Do not use flashlight cameras
• Do not litter in the Park
• Keep within your group
• Do not touch/feed the chimpanzees
• Turn back your faces when coughing or sneezing
• Speak at a low tone
What to pack for chimpanzee trekking in Uganda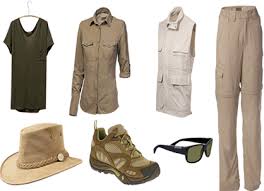 Make sure you pack the essentials to make your chimpanzee tour a success and fun. The chimpanzee trekking packing list includes:
1. Hiking boots/shoes
2. Gardening gloves
3. Sunglasses
4. Hat
5. Rain jackets
6. Insect repellants
7. Bottled drinking water
8. Energy giving snacks
9. Long pants
10. Long-sleeved shirts/blouses
Chimpanzee trekking remains one of the best wildlife experiences in the world. Uganda offers you memorable chimpanzee tours at affordable rates. Contact African Apes Holidays today, book a Uganda chimpanzee safari to Kibale Forest, Kyambura gorges and other chimpanzee destinations for a memorable primate encounter.